Smoke protection in a multi-story atrium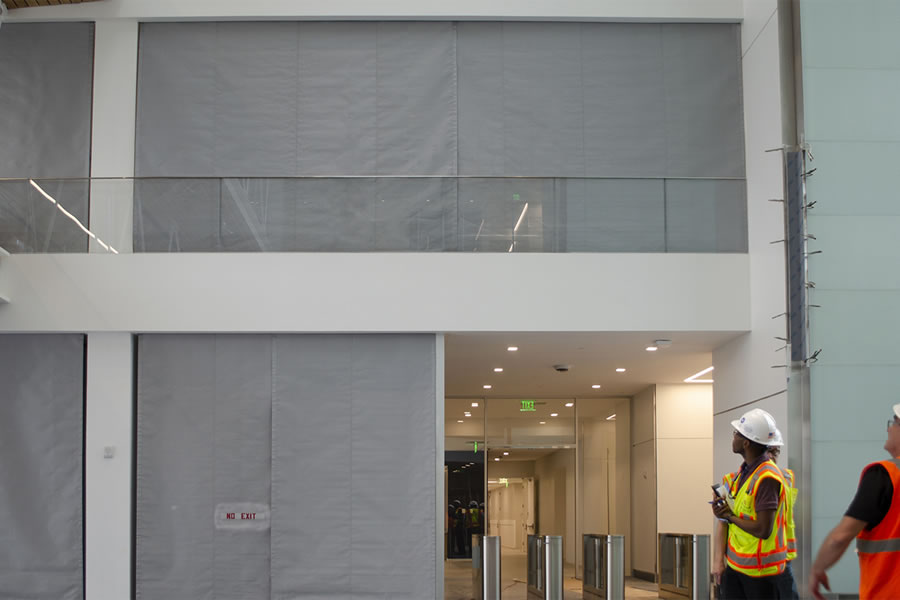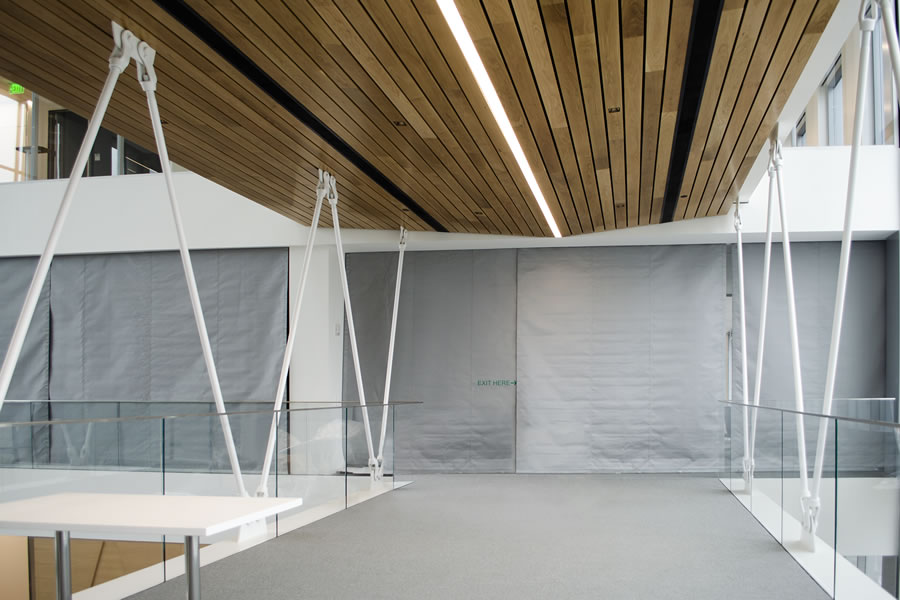 Smoke protection in a multi-story atrium
Brief:
American Water is the largest and most geographically diverse U.S. publicly traded water and wastewater utility company. Located at One Water Street on the Camden Waterfront, the five-story structure is a green construction development and a LEED Platinum building. The 220,000 square-foot smart sustainable building has glass lobby walls that allow onlookers to see through the building for a river view from Cooper Street in the city's downtown.
Objective:
The client needed an aesthetically pleasing and code compliant solution for smoke containment for the new building.
The installation included:
9 drop down Smoke Curtains SM5 around a two-story atrium giving occupants another level of protection in case of an emergency.
1 smoke curtain with egress was also required as protection across a bridge in the second floor.
Challenge:
The client needed a custom solution for an existing structure that met NFPA 101 requirements. Working on an existing structure always has challenges, but Fire Curtain Technologies worked closely with the architects to find the perfect solution.
Solution:
Fire Curtain Technologies delivered a custom smoke curtain system that seamlessly blended in with the existing design, while fully compliant with EN standards and NFPA requirements.